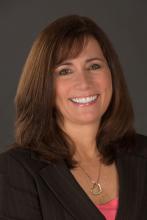 Cindy Ryan
Vice President
Ms. Ryan has over 30 years of experience in various aspects of information technology, including telecommunications, information management, and technical writing. Her extensive technical skills enable her to assess customer information needs and manage a broad spectrum of IT projects. She has over 25 years of experience in the disability field with various responsibilities in managing web based data management tools for disability and rehabilitation research agencies, Section 508 compliance and training projects, and planning and conducting accessible meetings and conferences. Ms. Ryan currently manages IT infrastructure and cybersecurity for New Editions, Section 508 Support and Trusted Tester Training contracts for the Department of Homeland Security's Office on Accessible Systems and Technology, and IT development for various federal contracts. Ms. Ryan holds a B.A. in Marketing, James Madison University, Harrisonburg, VA.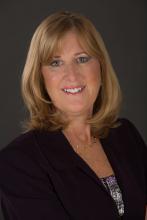 Jane Rath
Vice President
Ms. Rath has over 30 years of progressive management and program support experience, with direct project experience in the areas of program management, technical assistance, and support services. Her expertise focuses on disability related issues to include employment, accommodations, community living and compliance with the Rehabilitation Act of 1973 as amended, and the Americans with Disabilities Act. She has managed projects supporting CMS Money Follows the Person and Home and Community Based Services Technical Assistance activities. Past experience includes the Social Security Administration's the Ticket to Work Program Manager for Recruitment and Outreach (PMRO), Department of Labor's Employer Assistance and Recruitment Network (EARN), and a range of disability related contracts with Department of Education, Department of Defense, Department of Agriculture, Veterans Affairs and other Federal agencies. Ms. Rath holds a B.A. in Economics from Ohio Wesleyan University.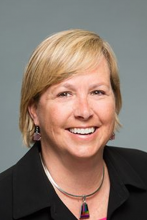 Lisa Kretz, PhD, MBA, MA
Vice President
Ms. Kretz, a behavioral health professional, has extensive experience directing and conducting research and evaluation projects related to children and families, older Americans, military families and veterans, public health information, and healthcare access for federal, state, and private agencies. She is effective at developing innovations to estimate national program performance from administrative data sources to ensure compliance with monitoring and reporting requirements with minimal drain on program resources. Ms. Kretz combines expertise in research methodology, survey design, and quantitative/ qualitative data analysis with proven management practices to direct research projects that produce defensible, actionable results, communicated in a clear and compelling way, on time and within budget. She currently manages evaluation projects for the Department of Health and Human Services' Administration on Community Living.
Tyler Matney
Vice President
Mr. Matney has over 25 years of experience in managing programs, projects and tasks for federal and state governments as well as commercial and non-profit organizations. He specializes in information technology development, maintenance, and security. Additionally, he has subject matter expertise in business analysis, marketing, diversity and disability inclusion, and human capital management. Projects he has managed or supported include: Centers for Medicare and Medicaid Services (CMS) Home and Community-Based Services State Transition Plan Project, Interagency Committee on Disability Research (ICDR) System Technical Management, National Clearinghouse of Rehabilitation Training Materials (NCRTM) System Technical Management, Disability Equality Index (DEI) System Technical Management, Centers for Medicare and Medicaid Services (CMS) Technical Assistance Systems Technical Management, AbleData Project and Technical Management, OhioMeansJobs One-Stop Project Management, NewOptionsNewMexico Employment Program for Underserved Youth; Department of Homeland Security Section 508 Marketing. Mr. Matney holds a B.S. in Psychology from George Mason University.