New Editions Consulting, Inc. is Top Workplace for Two Years and Counting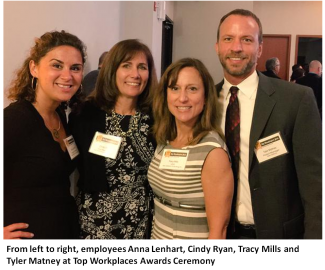 Falls Church, VA, June 26, 2015 – For the second year in a row, New Editions Consulting, Inc. has been recognized as one of the Top Workplaces by The Washington Post. The Top Workplaces program is run by WorkplaceDynamics, LLC and this year's results were based on employee's opinions of over 1,900 employers. New Editions Consulting, Inc. ranked 20th this year out of the 75 small businesses in the DC metro area that were recognized.
New Editions is a small woman-owned government contractor. Our focus areas include disability policy and research, health services, aging, workforce development, international development, education, housing and transportation.
"New Editions is honored to be named a Washington Post Top Workplace for the second year in a row. We're proud of our dedicated and talented employees and honored that they think this is a great place to work. We are always looking for ways to improve the company. In the government consulting world, employees are our only asset so we do our best to make them want to work here," said Shelia Newman, President.
The Washington Post published the complete list of Top Workplaces on June 21st. View the Top Workplaces by visiting http://www.topworkplaces.com.